Sunday 30th July – Tuesday 8th August 2017
This very special Amos trip will combine working on a variety of community dance and theatre projects in a refugee camp near Bethlehem, shooting and editing short films around the West Bank and experiencing the unique Bet Lahem Live Arts Festival.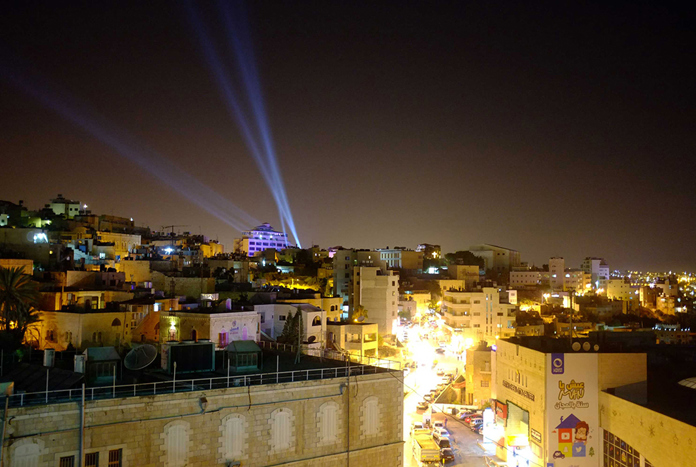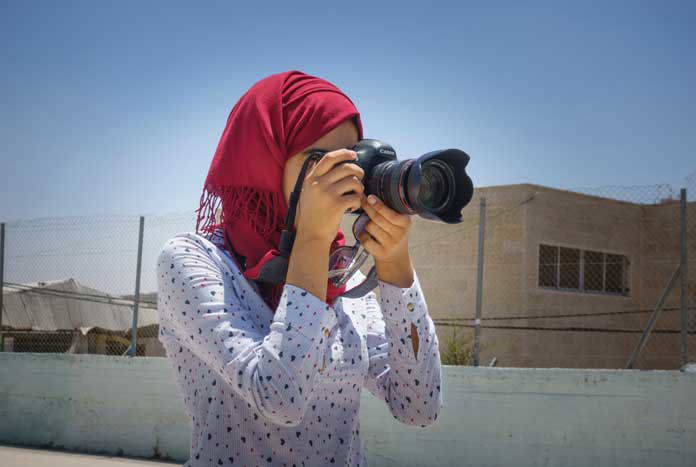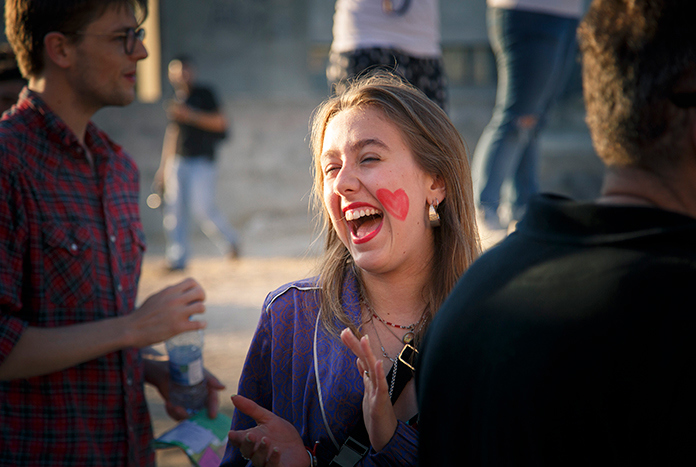 Palestine Experience 2017
Are you a dance or theatre student or teacher? Do you have photography, film and editing experience? We're seeking applications for our summer trip to the West Bank and we'd love you to apply.
Dates: Sunday 30th July – Tuesday 8th August 2017
Cost: £550 excluding flights

This trip will particularly appeal to theatre and dance students, teachers and practitioners of all levels who might have experience in helping run workshops with young people (14–24), particularly in street dance. We're also looking for filmmakers, editors and photographers to work on a number of short film projects in the West Bank this summer.
You don't need to have professional experience (although if you do, great), just lots of enthusiasm, energy and a keenness to get involved.
Because of the nature of this particular trip, we're asking people to apply because numbers are somewhat limited and it's quite a niche trip in terms of what we'll be doing. We will confirm if your application has been successful by Friday 28th April 2017.
This very special Amos trip will be made up of two main parts:
working on a variety of dance and theatre projects with young people in a refugee camp in the West Bank which will then be performed/presented at the Bet Lahem Live Arts Festival later in the week, or...
filming and editing short films around the West Bank for use in other Amos projects later in the year, then...
experiencing (and possibly performing at) the unique Bet Lahem Live Arts Festival with trips to historic sites and Amos partner projects during the day.
Getting creative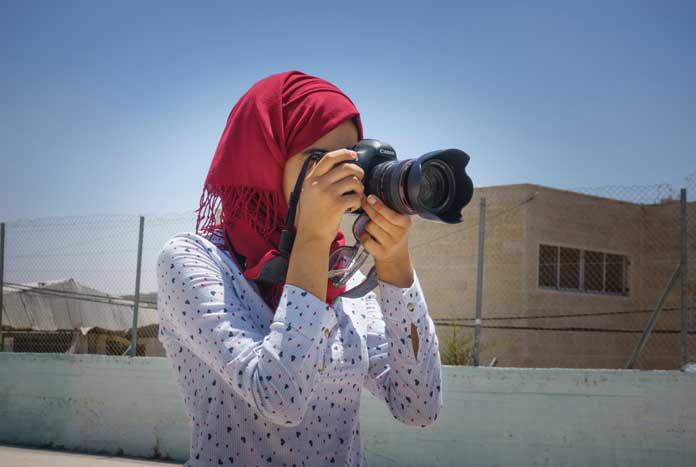 Getting creative:
We'll be helping on a variety of theatre, dance and digital community projects in a local refugee camp including photography, video making, and music.
You will travel to the Alrowwad Cultural Centre in a nearby refugee camp, living in the community while staying with families in their homes in the camp.
Working alongside the Alrowwad staff team and local young people, you will:
join in with a variety of theatre, dance and music projects with a view to performing/presenting them at the Bet Lahem Live Arts Festival later in the week
shoot and edit some short films in the camp, in Bethlehem itself and around the West Bank
take the opportunity to immerse yourself in the community and find out what life is really like in a refugee camp living in the shadow of the Israeli Separation Wall
forge amazing friendships along the way.
Join the party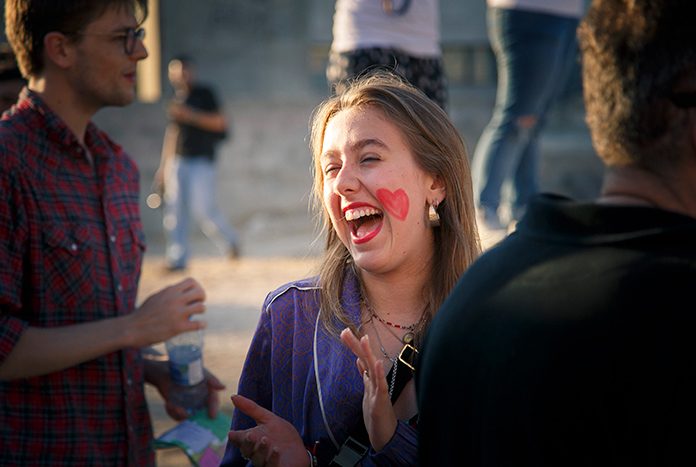 Join the party:
Meet 20,000 locals and internationals at an amazing four-day street party – the Bet Lahem Live Arts Festival.

You will then return to Bethlehem and join 20,000 locals and internationals for an amazing street party. Amos Trust partner's, Holy Land Trust, established the Bet Lahem Live Arts Festival in 2013, as an act of community celebration in the face of the on-going occupation and to breathe new life into Star Street – the historic entry into Bethlehem.
For four nights the streets of the 'Little Town' will be brimming over as 20,000+ people come together to watch national and international performers in celebration of Palestine and its culture.
You will have the chance to:
perform/present the projects with the young people from Alrowwad
explore the amazing 'little town' of Bethlehem
travel to Jerusalem to visit the historic sites
meet some of Amos Trust's partners in the West Bank
spend an evening in the wilderness of the Judean desert
soak up the Festival atmosphere by night
stay in a comfortable 3-star hotel close to the historic centre.
Flexibility
If you are planning on joining us as a family, this trip will be suitable for children aged 14 and over. If you would be anxious at the thought of staying in a refugee camp, then please get in touch as we will be very happy to organise alternative accommodation for you in nearby Bethlehem. 

It will be fine to arrive in the country before the main group and then join us at the beginning of the trip or to extend your stay to have more time at the end – just let us know your plans in good time. 
If you need to travel out to Palestine separately, we can also organise internal transfers for you from the airport, although there will be an additional charge for this.
Travel
If your application is successful, we're asking everybody to book their own flights with EasyJet from London Luton Airport to Tel Aviv on the following flights: 

OUTBOUND:


Sunday 30th July 2017
London Luton to Tel Aviv

Dep. 12:55 – Arr. 19:55

Flight: EZY2085
INBOUND:


Tuesday 8th August 2017
Tel Aviv to London Luton

Dep. 15:10 – Arr. 18:40

Flight: EZY2084
Costs
The cost per person for the trip (not including your flights) is £550. This will cover all your accommodation, meals, internal travel, and tips to guides and drivers during your visit.
Get-together
Once your application has been approved and the group as a whole has been confirmed, we'll be in touch about trying to get everybody together for a trip briefing. This will take place at our office in central London on a weekend when most people can make it. 
Contact
If you have any questions, please email Nick at the Amos office and he'll be happy to try and answer them for you. Otherwise simply click here or on the button near the top of the page to apply for this amazing trip. 
We look forward to hearing from you and hope that you'll be joining us this summer on our Palestine Experience. In the meantime, please watch our short film about what you can expect when you visit Palestine with Amos Trust.
Film: Amos Trust/Blue Hippo Media
Photography: Mark Kensett/Nick Welsh
Back to Diary