Saturday 23rd September, 2017  |  10:00 am – 16:00 pm
St Mary-at-Hill Church, London EC3R 8EE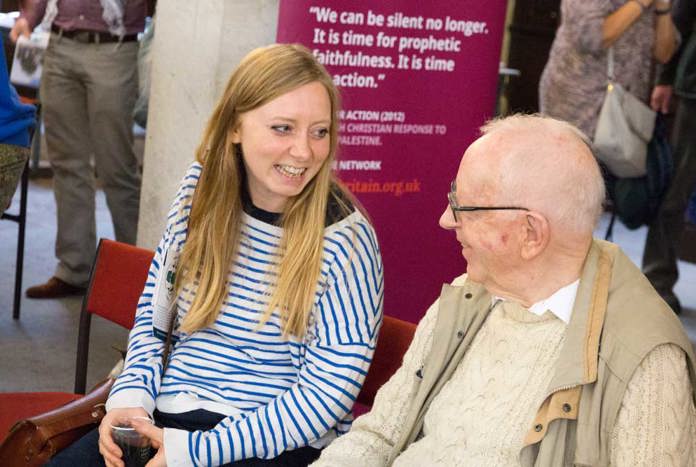 Amos Day 2017
Date: Saturday 23rd September, 10:00am – 4:00pm
Venue: St Mary-at-Hill Church, Lovat Lane, London EC3R 8EE

Join us for Amos Day in London on Saturday 23rd September when we'll be thinking about Gaza, street children in India and where we'll be getting an update on Just Walk to Jerusalem.
The day will feature a panel discussion led by Garth Hewitt, Charlotte Marshall from Kairos Britain and author, Amos Trustee and Gazan, Ahmed Masoud entitled 'What can we do about Gaza?'. We'll also welcome back Amos' Director Chris Rose who will fly in from Thessaloniki to give us an update on the Just Walk.


Photo: Amos Trustee Ahmed Masoud who will be joining us for Amos Day 2017
And we are delighted to welcome as our special guest Paul Sunder Singh from our partners Karunalaya in Chennai, India, to hear of their work with girls on the streets and the pavement-dwelling communities and get an update on their campaign to secure legal identities for children on the streets.


Photo: We'll hear from Karunalaya, our partner in India about their work with street-connected girls and the pavement dwelling community. Image: © Hester Cant
The day is free but we do ask that you register – simply click here.
Please join us.
Back to Diary