This event is now full.
Cook, eat and learn about the current situation in Palestine while visiting the kitchens, restaurants and markets of Bethlehem and Nazareth. In partnership with our friends at Zaytoun.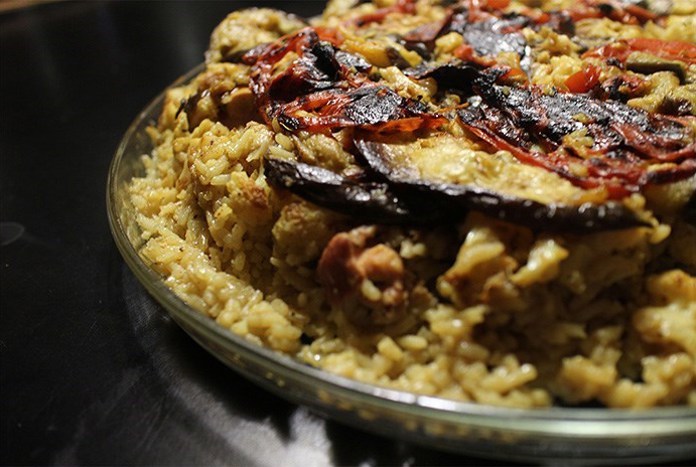 A Taste of Palestine
Monday 10th – Thursday 20th October, 2016
This trip will be based in the kitchens, restaurants and markets of Bethlehem and Nazareth with time in Jerusalem, Hebron, Nablus and the Sea of Galilee.

A special tour menu is being devised with the help of our local Palestinian adviser and fantastic chefs, Rania and Sally. The following will give you an idea of what to expect but things may change significantly depending on the situation on the ground. There will also be the chance to step out of some parts of the programme if you are particularly keen to do an alternate activity.
Day 1:
On Tuesday we'll spend the day in Bethlehem with local families. The day will start with a traditional Palestinian breakfast of fatteh and falafel at Afteem's restaurant. We will then shop with a local family and prepare a traditional local dish with them, which we will eat together. We'll then enjoy a wine-tasting session in the Cremisan Valley and listen as the threat to the valley is explained to us.
Day 2:
On Wednesday we will visit Jerusalem – to understand the difficulties that the local communities face there and eat some of Jerusalem's most famous dishes in some of the most fascinating cafes. There will also be a brief visit to the holy sites.
Day 3:
On Thursday we'll travel to Hebron where we will visit and shop in the local markets while trying to understanding the issues that the local Palestinians face there. We will then eat a picnic lunch at the Tent of Nations hill top farm.
We'll take some time off in the afternoon to explore Bethlehem and then have a special evening BBQ in the garden at the Wi'am Reconciliation Centre with a performance from Alrowwad Youth Theatre who will be visiting the UK in August/September.
Day 4:
Friday will be spent at a local refugee camp, sampling local delicacies before working with the women in the Women's Cooperative Centre to cook a feast for families from the camp.
Day 5:
Saturday will involve a trip into the desert followed by lunch with the Bedouin community near Jericho. From there we'll travel up to Nablus and visit the souk to savour Knafeh in the world's best Knafeh shop, before eating at Alora restaurant and meeting the chef there. The night will be spent in Nablus.
Day 6:
Sunday we will visit olive farmers, picking olives with them, visiting the Palestinian Fair Trade Association and hearing of some of the struggles the communities face. We'll then travel back to Nablus for the night and if time allows, make a detour to the Taibeh brewery.
Day 7:
Monday will involve further work with local producers and some time creating local dishes with the Women's Cooperative near Jenin. If time allows we will also visit the Freedom Theatre before travelling up to Nazareth.
Day 8:
Tuesday will be organised by local Nazarene, Sally Cook and will be spent with local people in Nazareth – shopping, preparing and cooking local specialities for the following day's picnic.
Day 9:
Wednesday is a chance to stop and reflect by the shores of Lake Galilee with visits to the local churches there with a particular focus on some of Jesus' better known lake-side meals, before a final dinner at Nazareth's most famous restaurant.
Day 10:
Our final day would not be complete without a visit to the churches of Nazareth and to Marmoud's cake shop before heading down for brunch and travelling back to Tel Aviv and flying home 10Ibs heavier.
We hope this gives you a taste (sorry), of what to expect on this Amos trip. To get your mouth watering even more, please watch and share our short Taste of Palestine film about what else you can expect on the trip.
An Amos Trust/Blue Hippo Media production 2015.
This trip is run in partnership with our friends at Zaytoun. To book your place and pay your deposit for this unique 10-day trip, simply click the 'Book now' button near the top of the page. To find out more information about this trip, please email office@amostrust.org
Image courtesy of Sixteen Minutes To Palestine
Back to Diary